2018: New colours, blue and yellow
Watford was performing above expectations until the end of last November. We were in the top half of the table and playing well. But all of a sudden, our team could no longer win. When that happens, unfortunately, the blame falls on the coach, and that is what happened to Marco Silva. He was no longer our coach at the end of January and that really shook me, he had a lot of confidence in me and was the one who brought me to England.
I confess that I lost onfidence in that period, because I just couldn't score. I remember a game against Chelsea in which I had, perhaps, my best match for Watford. We won 4-1, and I left the pitch extremely frustrated when I was substituted because I wasn't able to score a single one.
I had not had holidays, and my legs started to feel the lack of rest. But during games I always gave my all. I never stopped fighting, but things didn't really happen in the first half on that season.
Javi Gracia's arrival put me into a different situation. Until that moment, I was used to being a starter, but I lost my place. Ultimately, our team did just enough to escape relegation, which was frustrating, because we had had a great start.
I was really tired and went to Brazil for some time off, for the first time in nearly three years. There is nothing better than seeing family and friends to reset. While in there I organised my first charity game in Nova Venécia. It was an old wish of mine and it was very nice to see so many people committed to helping. We collected more than three tons of food and Zenor Pedrosa Rocha was full.
That was when the famous Danca do Pombo came up. I was on holidays, with lots of free time, and I asked a friend to record me doing the choreography. It wasn't planned, but it went viral, and people started to send me videos of themselves doing the dance. The best thing was that the kids liked it. That ended up becoming my trademark dance.
After those days off, I went back to Watford for pre-season, but my story on Vicarage Road was about to be over. Everton had hired Marco Silva to coach the team. One more time, he relayed on me and I couldn't let him down. They criticized the amount that was paid for purchasing me. A TV commentator even said that I had inflated the market, as I was not worth that much money. But that is the kind of comment that motivates me even more.
And I got there very determined. I scored two goals against the Wolves and was voted the man of the match in my debut. I scored one more against Southampton and I was feeling great. It was when willing too much kind of betrayed me. I was expelled in our match against Bournemouth due to an argument with their right-back. He pretended that I had headbutted him. I honestly think it was a set up, because he was still upset about what had happened the last time we played, the previous season. I lobbed and nutmegged him and people spoke about it a lot. Unfortunately, I fell into a trap. Here in England when you are expelled like that, you cannot play the following 3 games and there is nothing that makes me more upset than being restrained to play for my team.
Well, those hard times were about to be over. I was called up to play for the Brazilian team for the first time. Tite had already announced the list and I was not there, firstly. But a few days later, Pedro - my friend and former Fluminense teammate -had a serious injury and I was chosen to be his substitute. I got a call from Edu Gaspar and Professor Tite. When it hit me, I realised that I would have the opportunity to make my biggest dream come true, which was wearing the 'amarelinha'.
In a few days I would be joining the squad, and since I was still suspended, I didn't play for Everton again before I left. When I arrived at the hotel, I went through the traditional prank and met the other players. They asked me to sing a song and do the Danca do Pombo. At this point everyone knew it. I told Neymar that when I was a kid, I tried to copy his hairstyle, but it never worked. Neymar was the most important player for my generation.
My first game was against the United States. I entered in the end of it and didn't have many chances. In the next match, against El Salvador, I played for the beginning, wearing shirt number 9, once worn by my greatest idol, Ronaldo. A huge responsibility, but I didn't give in. Early on, I earned a penalty, converted by Neymar. Soon after, I kicked from outside the area and scored. My first goal for the national team turned out to be a great goal! It was so surreal that I didn't even know how to celebrate, it meant a lot to me. Even Neymar danced Danca do Pombo with me. In the second half, I scored one more, this time with my left foot.
Until the end of that year, my performance was much better than the year before. At Everton, I scored 9 goals in the first half of the season. For the national team, I was called up for all friendlies until the end of the year and scored a header in the winning goal against Cameroon.
The year ended well and I was curious: does that commentator still have the same opinion about me now?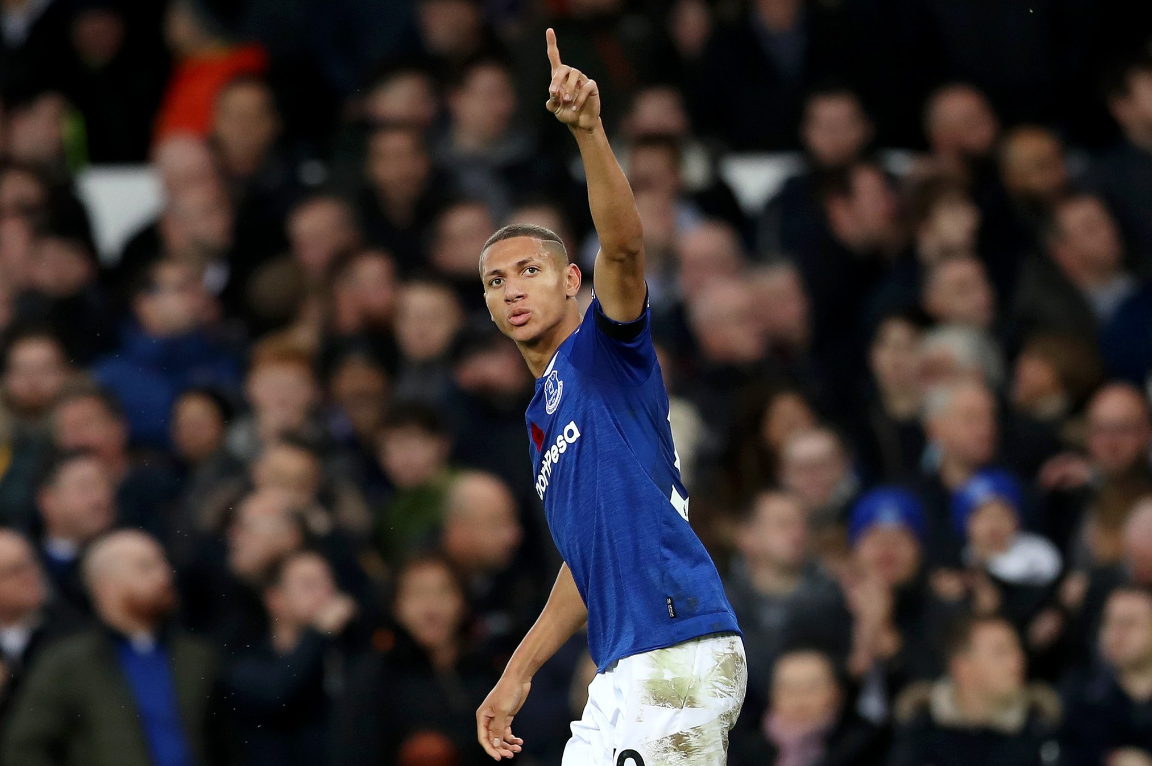 Next