2020: The game of our lives
I started the year scoring against Manchester City, but we couldn't beat their team, which is very strong. Despite this, our team started to evolve a lot. Our game has already improved a lot in those games, and we have bothered all our opponents a lot more. Some things still need to be improved, but Carlo Ancelotti is a coach above average and very cool. He gives me a lot of advice and has been very important to me since he arrived. It has been a privilege to be coached by a guy with the history he has in football.
My performance also improved with the passing of the games. In the first eight games of 2020 I scored four goals and I feel more and more at ease. Carlo centered me again on the attack, a role that I really like to do and in which I started as a professional, back in America, and I think that has been determining for my growth.
What nobody expected, however, is that a disease would come to, beyond just stopping almost all the world championships, cause so much sadness and death around the world. We spent these last months still not understanding what is happening and also not knowing what the solution is. My bet is always to run after those who know what they are talking about, who are the guys in science and research.
Thinking about it, seeking to help the people of my country, I entered into a partnership with USP, where I became ambassador for a fundraising project for research called USP Vida. I am very proud of that and I am sure that it is the scholars who will get us out of this.
In addition to the new Coronavirus pandemic, the world has suffered from many other problems. In Brazil, black boys died in the slums. In the United States, the death of George Floyd, in a flagrant case of racism by American police officers, has provoked several demonstrations around the world. If everything that the pandemic brought us was not enough, we still have to live with these old problems. But until when?
As things in England started to recover a little faster, the levels of contagion and deaths dropped dramatically, we went back to activities in June and the Premier League was resumed.
It has been very complicated to adapt to this new reality, where we cannot have contact with other people and we need to be locked inside the house, anyway. I know that all of this is for our safety and health and must be followed to the letter, but it is a very difficult situation.
In the resumption, I scored three more goals and ended up equaling the same 13 that I had made in the previous Premier League. I ended up as the fifth Brazilian who scored the most goals in the championship here, and that made me extremely happy. Now, I am behind only other players who have been here for much longer than me and I hope to grow and get closer and closer to these beasts. To finish with a golden key, I won two individual awards that made me very happy. The first, the Community Champion, which rewards players who do social work for the community. The second was Everton's player of the year - and to my surprise, the trophy was handed over by Neymar, a childhood idol who I am fortunate to play with today when we are in the national team.
Despite these little end-of-season joys, the holidays this time lasted very little - just a month and a half, counting the pre-season. As a result, we had much less time for preparation and we have already started the 2020/2021 journey. In the first seven games, we won all of them and we are at the top of the table, which hasn't happened in a long time with Everton. But we continue with our feet on the ground and seeking our place among the largest in the country.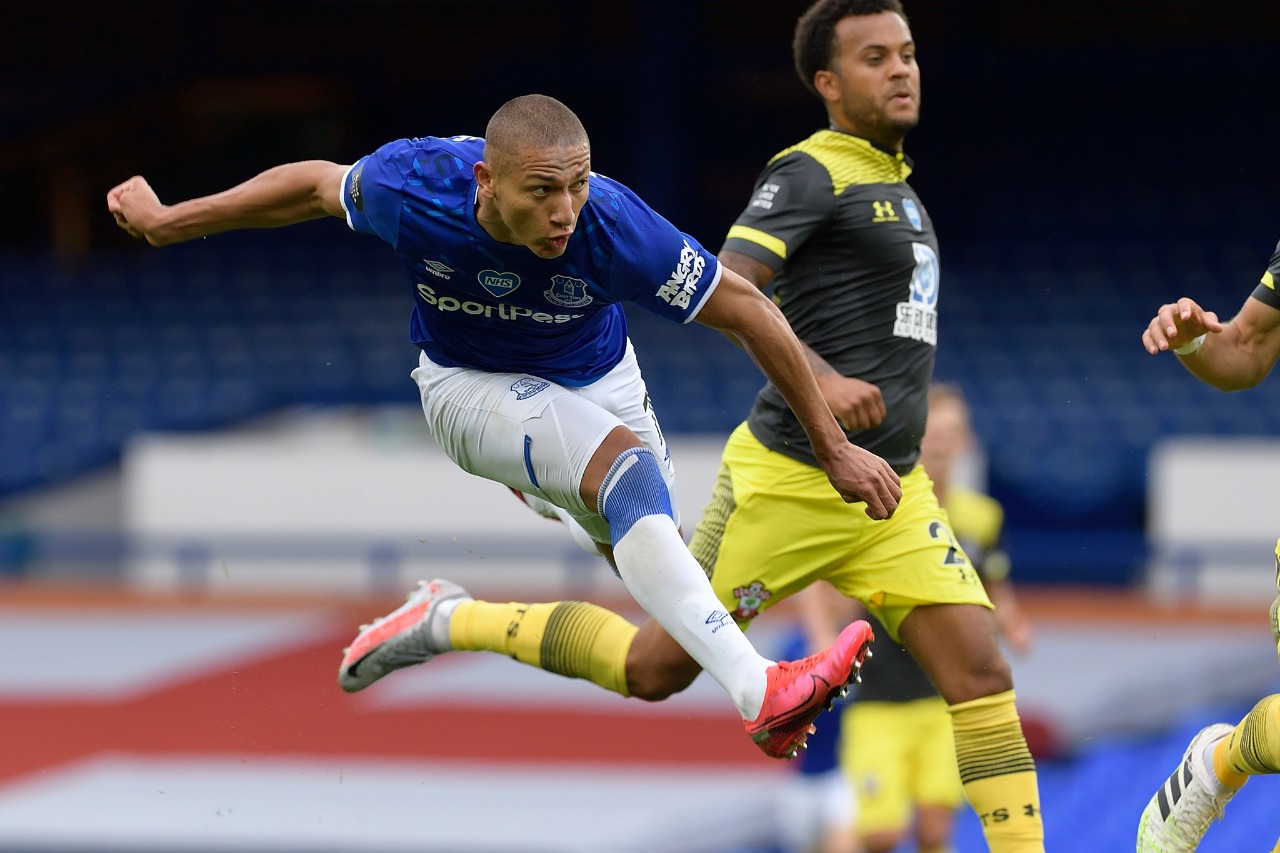 Next