2015: A path of no return
I played for Régis until I was 16. The heaviest training session used to be on Mondays, in which we had to run 9 km on an avenue, but I was always happy with my teammates. I left Nova Venécia for trials in Avaí and Figueirense. I spent a month in each club, but I didn't make it. I was told by Avai that the group was closed and that no one else would join or leave. In Figueirense, the coach was in doubt between me and another player, who ended up being chosen over me. I was sent away on my birthday. It was the saddest birthday of my entire life. I thought about giving up, but as I was surrounded by people who believed in me, I didn't. It was when an opportunity to join Real Noroeste came up. I played the Espírito Santo U-17 and U-20 Cup. I was a top scorer at the age of 16 and surprised many people. Régis then arranged me a trial at América-MG.
I left on a Sunday and got there on Monday morning. I had no money to return home because I had spent nearly all I had on food. I had a one-way ticket. Failing was not an option this time. But I didn't even have proper football shoes. I had to borrow some from a friend. I remember that one foot was blue and the was red. I had none, so I had to use his. I gave my life. And with three training sessions I was approved. I carried on wearing the same boots and I was very happy.
I was living at the team's house and played only four games for the under-17. It had been 17 years since América was last champion and we beat Atlético-MG in the final. I scored the second goal and earned a penalty too. By that time, I had signed the first contract and went to the Under-20, but I didn't play the São Paulo Cup because the registration period was already over by the time we were done with the paperwork. I played seven games for Mineiro and then Givanildo Oliveira (coach) and Claudinho Prates (assistant) asked me to join a professional training because two of their strikers were injured. In this training I scored a goal and was given a chance to remain.
From my arrival at América until my debut in the main team, it took me five months. My first game was against Mogi-Mirim. I started on the bench but scored a goal and helped us win with a score of 3-1 on July 4th. In this first game, I was 'nervous'. It was the first time I was playing with in a stadium full of fans. As soon as I entered, I had butterflies in my stomach. A lot went through my head. I remember that Marcelo Toscano kicked and the goalkeeper touched it with the tip of his foot, but he didn't hold it, so the ball was still bouncing into the area. I was quicker than the defender and scored it with a header. I celebrated that goal as if it was my first ever goal. I didn't want that moment to end.
Looking at it now, it was all very fast. I left Real Noroeste and went to America. I didn't spend a lot of time in the youth team in America. I've only played four games in the under-1. When I got to the professional, I played 24 games and started considering playing abroad. When such things happen, you ough to be grounded. You cannot deceive yourself, believe everything they promise you and not even think that you have reached the top. I was aware that I still needed to work a lot in order to reach the top. At 18, I still had a lot to achieve. At the end of the season some clubs came to us, but we decided it would be better to play for a big Brazilian club, which we believed would be fundamental in my training process as a player.
That year I managed to buy a house for my father. I bought it as soon as I signed my second contract with America. I was thrilled. This is one of the things I'm most proud of in life. I wanted my whole family to have their own houses. If possible, I wanted to bring everyone to live with me.
That's when I chose Fluminense and Rio de Janeiro to be the place to continue my story.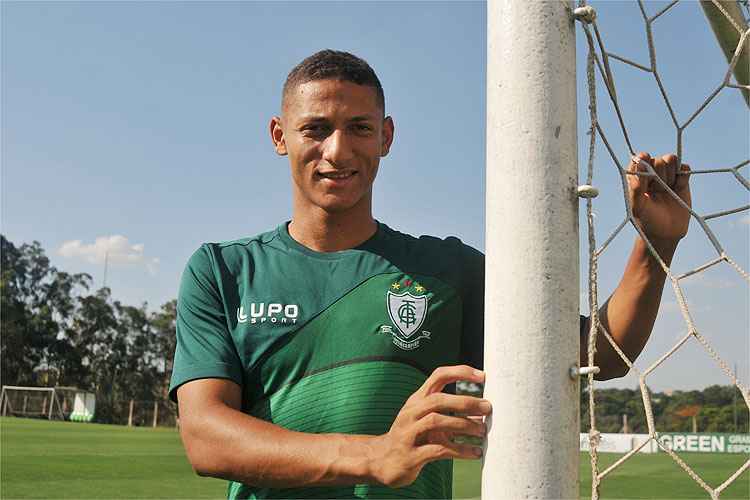 Next