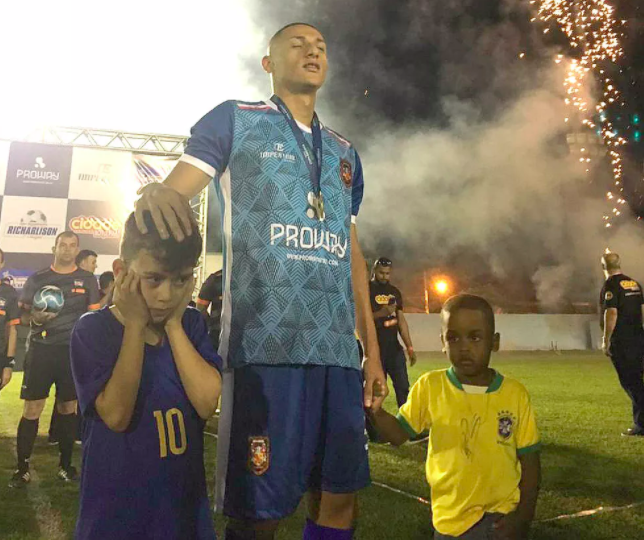 Blog | Jul 13th, 2020
A year ago, Richarlison returned to Nova Venécia
Capixaba at heart, striker organized a charity game in his beloved hometown
It all happened very fast. That's a statement that describes Rick's career so far. The brief five years of career completed this July give a dimension of determination, sacrifice, resilience and passion that have always marked the player's biography, however.
The charity game collected more than 6 tons of food, then donated to needy families. It was the first time Richarlison was in his home town since winning the Copa America with the Brazilian team. The player revealed what went through his head as soon as the game started.
"I got emotional because we know how difficult it is for someone to leave their home state and find success abroad. So when I got here and saw this bunch of people cheering ... It's rewarding, I'm very happy. I was moved because I saw the joy in their eyes. And I want to ensure I can provide that joy to them."
Throughout the day, Richarlison took thousands of pictures with his fans, even during lunchtime. When the match started, he scored 5 times. In the end, the Friends of Richarlison team won 10 – 1.