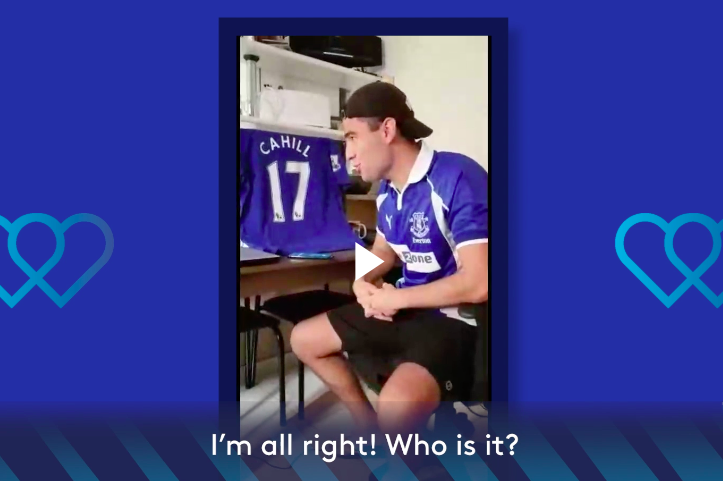 Blog | May 24th, 2020
Everton fan gets emotional over Richarlison's unexpected call
"It was one of the greatest joys of my life." said Bruno, who saw his dream of watching a Blues game live at Goodison Park blowing away due to the pandemic
The Brazilian, who is an Everton supporter and a fan of Richarlison, had spent all his savings in order to watch Everton's game live at Goodison Park in Liverpool. With the Premier League games cancelled since March 9th, Bruno was forced to quarantine in the UK and board a flight back home 33 days later.
At the age of 23, Bruno had saved money for five years, working as a tour guide at Maracanã Stadium. In a joint initiative between Rick and the Everton's communications department, the striker made a surprise call to Bruno in order to cheer him up.
After an initial shock, Bruno revealed to Rick that he had seen the player wearing the national team and Everton's shirt back in 2015.
"When I saw you play for the first time, I thought: I can even imagine this guy playing for the Brazilian team and Everton", Bruno said. "And today you are calling me! I don't believe it!", he concluded.
Richarlison promised Bruno an autographed Everton shirt as well as taking him on a tour to Goodison Park, international travels resume.
"Dude, I'm happy to be calling you!, Rick said.
Besides being Brazilian, you are an Everton fan and tried to fulfil your dream of watching a game at the stadium. We will send you an autographed shirt, boots and some other things", promised the striker.