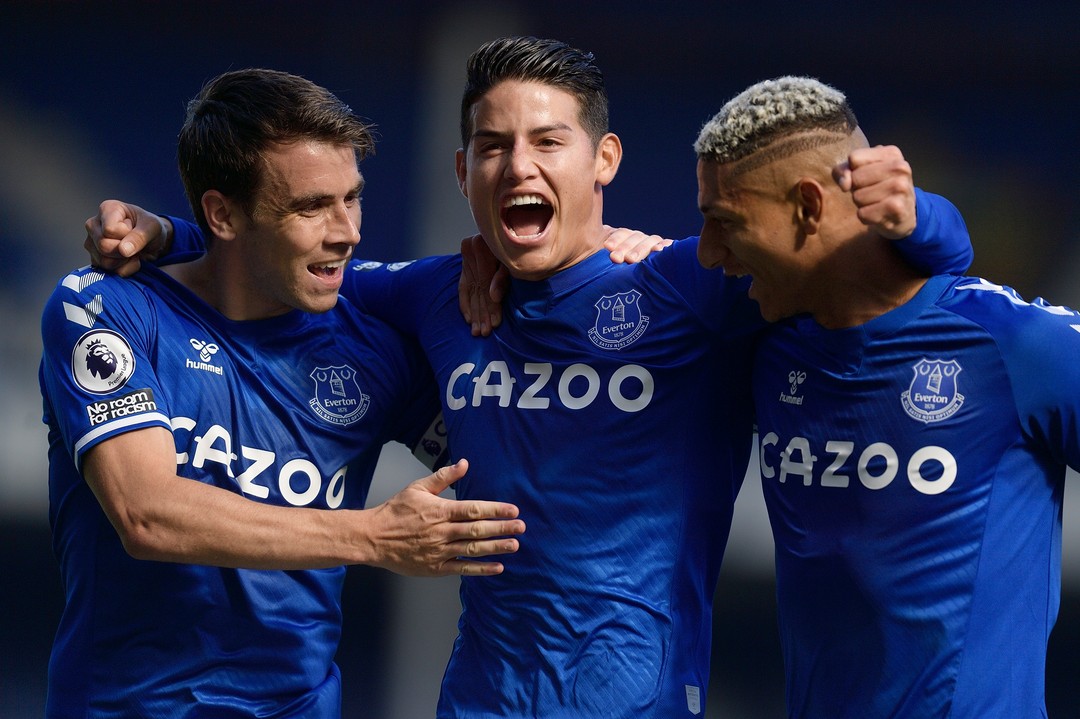 News | Sep 16th, 2020
Richarlison participates in four goals and Everton thrash in the Premier League
Everton thrash West Bromwich and Richarlison takes part in four of the Blues' five goals
Everton beat West Bromwich on Saturday morning, and it was not just any win. The team led by Carlo Ancelotti thrashed 5-2, and Rick was on fire. Out of the Blues' five goals, he had direct participation in four of them and was instrumental in the turnaround.
West Bromwich scored in the 9th minute, but soon after, the Brazilian started to shine. In a cross from the right, he disputed the ball with the defender and it was left for Calvert-Lewin to draw. Next, the striker received, opened space and assisted James Rodriguez to score his first one wearing the Blues shirt.
In the second half, West Bromwich tied, even having one less player in the field. However, in yet another cross ball, Richarlison headed hard, the goalkeeper miraculously defended, but Michael Keane managed to score for the Blues again.
There was still time to make another assist. After a great pass by James, Richarlison left Calvert-Lewin well-positioned to score another one. When the score was already 5-2, Richarlison scored his own, which was soon ruled out for offside.
Everton then assume the top of the Premier League table, with 100% record so far, a fact that has not happened since 2012. The team return to the field next Wednesday, against Fleetwood, for the English League Cup. For the national league, the next match is on Saturday, against Crystal Palace.