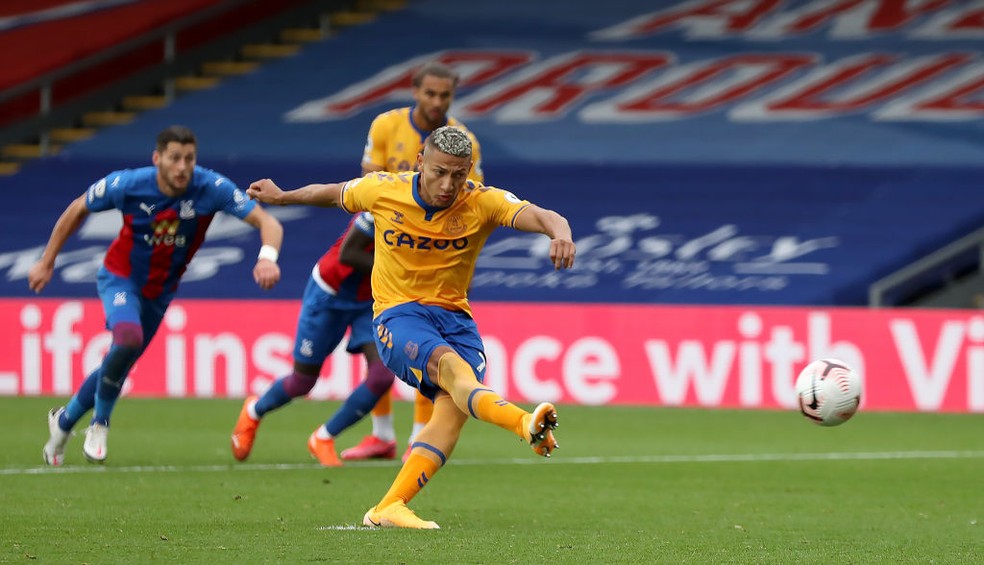 News | Sep 22nd, 2020
Richarlison scores, and Everton equals milestone only achieved 82 years ago
Team reach fifth win in a row, fact that hasn't happened since 1938
Everton beat Crystal Palace 2-1 on Saturday morning and equalled a historic milestone for the club. The team had their fifth consecutive victory of the season, which has not happened since the 1938/1939 season when the Blues were English champions for the fifth time. In today's game, the Brazilian had an amazing game again, scoring on a penalty kick - his first one since his arrival in England in 2017.
"I am very happy for the goal and the milestone we achieved, but we want more. We know that the Premier League unpredictable, even reaching significant numbers for the club, we cannot afford not to be on point. It is only the beginning of the season, there is still a long way to go, but being able to bring joy to our fans gives us a lot of confidence ", he said, after scoring his third goal in two games.
This result keeps Everton at the top of the English league table, with 9 points. The team had already beaten Tottenham and West Bromwich in the first two rounds. The next challenge is against West Ham, for the League Cup. For the Premier League, the Blues return to the field on Saturday, when they host Brighton, at Goodison Park.