2016: Good Start in Florida, Pain and Hope
My purchase was the second biggest one in Brazilian football that year and I started to stand out in the tricolor preseason, in the Florida Cup, the United States - my first international trip. Not too long after that, I went through the first tough time of my career: I suffered a fracture in the fifth metatarsal of my left foot even before my debut at the Campeonato Carioca. I had to undergo surgery and when I was close to returning, I sprained my left ankle. Fred, Pierre and all the other players and employees sent me lovely videos every day. That helped me recover and also made me feel appreciated at the club. Dr. Douglas Santos, head of the medical department of Flu, looked after me, and I was only listed again in the First League decision against Atlético-PR three months later. Despite not making it to the final, I was part of the group who won the cup.
In my first game as a first team starter, we won 3-0 over Ferroviária in the Copa do Brasil, and I participated in all the goals. It was a special day for me. Only I know what I had been through while not being able to do what I like the most. I was very happy for performing well on my first game, but I didn't get too excited. I had my feet on the ground and I knew it was only the beginning. I still had to earn my space.
My second official game for Flu was the first round of the Campeonato Brasileiro. And funny enough, we would have to play Coelhão, América-MG, the team that I had played for a year earlier. I was going to play against my former teammates and friends. It was a weird situation. I am extremely grateful to America for opening the doors to me. It was difficult to say anything, as they were opponents now. But this is something quite common in football and I had to go in and do my best on the pitch. The affection and gratitude for the club and the fans will always exist, but only when the game is over. On the pitch, I will always aim for the victory. In that game we won 1-0, with my assistance for Fred's goal.
I like Fred a lot. He inspired me as a boy. I tried to copy him and the way he used to celebrate when he scored. I am glad I could get to know him, play and learn so much from him on a daily basis. But when he left the club, the responsibility for making the goals fell on to me and my partner Pedro, as we were the strikers at the time. Those were hard times. My first goal in Serie A (top league) of Brasileirão only happened six months after my arrival, but it was very special. It was a derby against Flamengo, at Arena Das Dunas, in Natal. I entered the second half, scored the winning goal, got hurt and had to leave. I was in for 12 minutes only and I made our coach Levir Culpi to make a substituition that was out of his plans, but I took such a load off my shoulders that day, I was relieved.
Before that I went to Nova Venécia to see my mum, who told me not to give up as good things were going to happen eventually. I hugged her tight, I had missed her. I hadn't seen her since December (when I went to Rio on holiday and also to sign my contract with Flu). I was feeling fresh after seeing her, the rest of family and my friends. After that trip, I had some very good training sessions and scored that goal the following Sunday. There will always be pressure on me. I cried a lot while celebrating, because I had my whole life flashed through my mind like a movie.
Even after that goal, however, I was not entirely satisfied. Levir would only allow me to play the last 20 or 30 minutes of each match and I felt like I couldn't take off. But then something that helped me change this story happened. In August, I was called for the first time to take part in the U-20 national team for a few friendly games against England, in their Training Centre. I played the whole 90 minutes of our first game and scored our goal. Wearing the national team shirt for the first time was a huge motivation for me and performing that well in my first game helped me bring back the confidence I was lacking. When I returned to Flu, my performance improved enormously, in the final stretch of Brasileirão. I managed to get a good sequence and scored more goals. That's what footballers need! Unfortunately, we ended the championship in the 13th position, far below what we all had expected.
Once the championship was over, I was called up for the South American U-20 at the beginning of the following year. I wanted to play well, and I worked very hard to make a good impression and represent the colours of Brazil in the best possible way. Surely Tite was watching our work and maybe would consider me for the main team?
It all happened very fast. I always wanted to play football. I have always struggled in order to reach my goals and now things were finally happening. I had never thought it would be like this. I had waited for 16 years, just working, running under the sun and the rain. It was worth it.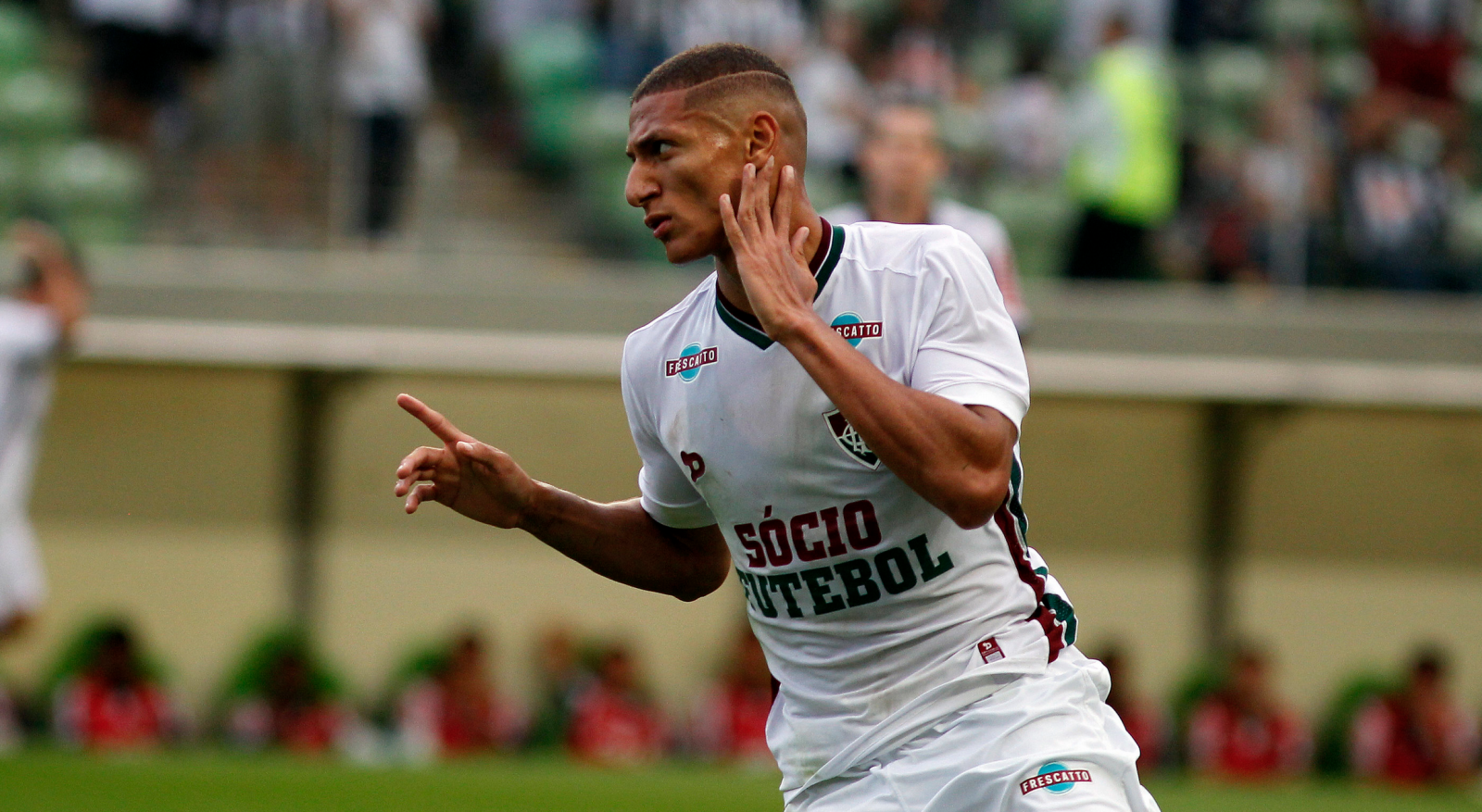 Next